The Mitsubishi UFJ Financial Group (MUFG) and Morgan Stanley are among global systemically important financial institutions (G-SIFIs). The greatest feature and strength of Mitsubishi UFJ Morgan Stanley Securities is our ability to freely use the abundant expertise and the networks, which rank among the largest in the world, of both companies. We provide solutions that offer a multi-faceted perspective together with outstanding quality to respond to the diverse financial needs of both retail and corporate clients.
Flexibly Leveraging the Comprehensive Capabilities Unique to the MUFG Group
As the core general securities company in MUFG, we cooperate with other Group companies including MUFG Bank, Mitsubishi UFJ Trust and Banking, and MUFG Union Bank. Flexibly leveraging the comprehensive capabilities of the Group that encompass a broad range of diverse financial products and services, we provide one-stop handling for various financial needs including matters such as asset succession as well as asset management.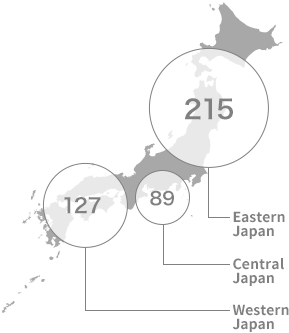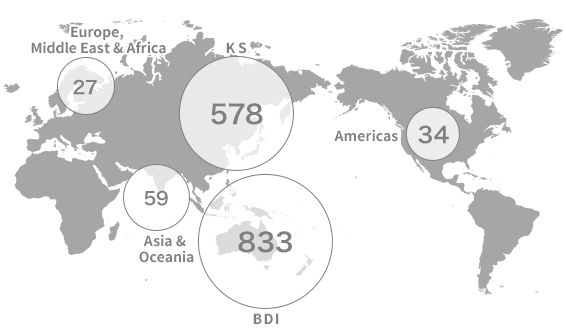 Number of branches includes total branches of Mitsubishi UFJ Securities Holdings, Bank of Tokyo-Mitsubishi UFJ, Ltd.(currently MUFG Bank, Ltd.), and Mitsubishi UFJ Trust and Banking (as of March 31, 2019).
Making Morgan Stanley's Global Reach an Even Greater Force for Clients
Since its inception in May 2010 as a joint venture of MUFG and Morgan Stanley, Mitsubishi UFJ Morgan Stanley Securities has steadily built up results in investment banking operations by making full use of its advanced proposal capabilities leveraging the global reach and outstanding products and services possessed by Morgan Stanley. Taking maximum advantage of Morgan Stanley's network extending to over 41 countries worldwide, we offer strategic, high-quality advice and propose funding procurement methods to support clients all the way to achievement of their long-term business goals. Collaboration and cooperation between Mitsubishi UFJ Morgan Stanley Securities and Morgan Stanley MUFG Securities, as joint ventures of MUFG and Morgan Stanley, are not limited to the business front, but also include corporate social responsibility activities. This has allowed for the deepening of mutual understanding, and the two companies have become more solidly united.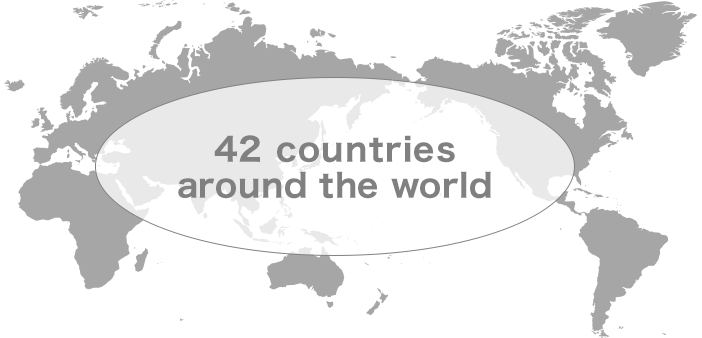 Awards
Mitsubishi UFJ Morgan Stanley Securities combines its expertise and skills to provide the best solutions to our clients. We have gained a high reputation and level of satisfaction from various clients.
*1 As of August 1, 2022 *2 Source: EUROMONEY Private Banking & Wealth Management Survey 2022, Note: Mitsubishi UFJ Morgan Stanley Securities was ranked No. 1 for 10 consecutive years from 2013 to 2020 as the former Mitsubishi UFJ Morgan Stanley PB Securities and from 2021 onwards as Mitsubishi UFJ Morgan Stanley Securities. *3 Source: The Asset Private Capital Awards 2021. The Asset is a Hong Kong-based financial media outlet covering the Asia-Pacific region. Note: Mitsubishi UFJ Morgan Stanley Securities won first place for seven consecutive years from 2015 to 2020 as the former Mitsubishi UFJ Morgan Stanley PB Securities and in 2021 as Mitsubishi UFJ Morgan Stanley Securities. *4 Source: Compiled by Mitsubishi UFJ Morgan Stanley Securities based on REFINITIV. Publicly announced deals involving Japanese companies (including real estate acquisitions). Mitsubishi UFJ Morgan Stanley Securities includes deals for which Morgan Stanley acted as advisor (April 2021-March 2022). *5 Source: Domestic bonds are created by Mitsubishi UFJ Morgan Stanley Securities based on REFINITIV and DealWatchDB provided by REFINITIV. Compiled from league tables of lead managers of domestic bonds, including straight bonds, FILP agency bonds, etc. (including highway bonds), and municipal bonds. Foreign bonds are based on data from corporate disclosure information, Dealogic, Bloomberg, IFR, and Informa (April 2021-March 2022). *6 Source: Ministry of Finance *7 Source: Domestic Fixed-Income Investors-2021Greenwich Associates *8 Source: J-MONEY April 2022 Edition *9 Source: Nikkei Veritas, March 6, 2022 Note: Ranking as Mitsubishi UFJ Financial Group (including securities, banks, research institutes, etc. of the group). *10 Source: Nikkei Veritas, February 27, 2022 *11 Source: Prepared by Mitsubishi UFJ Morgan Stanley Securities based on REFINITIV. Mitsubishi UFJ Morgan Stanley Securities includes the portion underwritten by Morgan Stanley MUFG Securities for equity underwriting by Japanese companies in the domestic market and the portion underwritten by Morgan Stanley for equity underwriting by Japanese companies in the overseas market (April 2021 - March 2022). *12 Source: Tokyo Stock Exchange/The Good Market Makers, Founding Member Award (March 2022) *13 Source: Euromoney: Awards for Excellence 2021/Best Investment Bank in Japan, Asiamoney: Best Bank Awards 2021:Japan/Best Corporate and Investment Bank, Best International Bank, Mergermarket: Japan M&A Awards 2021/M&A Financial Adviser of the Year, Financial Services M&A Financial Adviser of the Year, Technology, Media & Telecom M&A Financial Adviser of the Year, Note: Mitsubishi UFJ Morgan Stanley Securities and Morgan Stanley MUFG Securities were awarded as a securities joint venture (JV) between MUFG and Morgan Stanley in Japan. *14 Source: Silver Prize in the Financial Services (Securities) category at the 3rd ESG Finance Awards Japan (Minister of the Environment Award) (announced on February 28, 2022)